Abstract
To submit an abstract, you are required to create an account in the Conftool system. Please keep in mind that accounts created for the European Harm Reduction Conference 2018 in Budapest, can still be used.
Pay attention! Abstract submission is different from conference registration. Please register for the conference separately.
We are looking for contributions that provides us with new insights for policy and practice in harm reduction and beyond. See programme priorities here. Submissions which help us to answer one of the following questions will have precedence:
How to influence drug policy on a national or city level?
How can civil society. e.g. representatives of People Who Use Drugs and other underrepresented communities meaningfully involve in practice, research and policymaking?
How to develop and implement good practices and Quality Standards? Think of experiences, advantages and challenges.
How to respond to new challenges such as new substances, new routes of administration, new drug using communities, or new legal contexts?
How to foster people-centered and intersectional harm reduction interventions that can address the complex needs of the community of people who use drugs, sex workers and other marginalised groups?
How to use digital technologies to enhance harm reduction interventions?
How to face and overcome funding cuts and limitations?
Note: we will select abstracts through a review system and finally inform you about acceptance at the beginning of September. Since we intend to work with different formats ( workshops/corner-stone lab/short interventions) you might be invited to take part in another session format rather than abstract driven.
Contact
Correlation
European Harm Reduction Network
Tel. +31 20 570 7826 (direct)
c/o Foundation
De REGENBOOG GROEP
Droogbak 1d
1013 GE Amsterdam
The Netherlands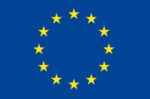 With financial support of
the European Union