Enter our contest by sending in your tagline for the motto of the conference and win free access and a scholarship to attend.
Abstract
Please refer to one of the programme topics, as specified in the programme section.
The deadline for submitting abstracts is 30th of August 2018. You will be informed whether your abstract is accepted by the 20th of September.
Please note that the acceptance of your abstract does not include free access to the conference.

Contact
Correlation
European Harm Reduction Network
Tel. +31 20 570 7826 (direct)
c/o Foundation
De REGENBOOG GROEP
Droogbak 1d
1013 GE Amsterdam
The Netherlands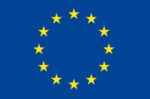 With financial support of
the European Union