Abstract
The deadline for submitting abstracts was 15th of September 2018.
You will be informed whether your abstract is accepted by the end of September.
Abstracts on the following topics will be prioritized:
New substances, drug checking and the role of the internet
Recovery
Aging drug user
Drug Consumption Rooms
Migrants and Drug Use
Harm Reduction goes digital social media, media communication
HCV research in the community
Overdose prevention
Naloxone
Public space and drug consumption
Peer involvement
Harm Reduction and Gender
Harm Reduction and LGBT+ community
Prison
Sex work Monitoring Harm Reduction
Cannabis and Harm Reduction
The lack of answers: increasing ATS consumption
Law enforcement
Legal substances
Please note that the acceptance of your abstract does not include free access to the conference.
Contact
Correlation
European Harm Reduction Network
Tel. +31 20 570 7826 (direct)
c/o Foundation
De REGENBOOG GROEP
Droogbak 1d
1013 GE Amsterdam
The Netherlands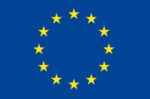 With financial support of
the European Union