Abstract
To submit an abstract, you  must create an account in the Conftool system. Accounts created for the European Harm Reduction Conference 2018 in Bucharest or 2020 in Prague are still valid. Submissions' deadline is the 1 July.
Pay attention! Abstract submission is different from conference registration.
Please register for the conference separately.
The conference seeks contributions that provide new insights for policy, research and practice in harm reduction and drug-related areas. Submissions should refer to the programme priorities.
Contact
Correlation
European Harm Reduction Network
Tel. +31 20 570 7826 (direct)
c/o Foundation
De REGENBOOG GROEP
Droogbak 1d
1013 GE Amsterdam
The Netherlands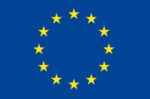 With financial support of
the European Union