Live stream:
For those, who cannot attend the conference in person, we offer free live streaming of selected sessions.
Russian: https://portal8.xyvid.com/EHRC2021ru
Live streaming will be available for the following sessions:
Wednesday, 10.11.2021
09.30 – 11.00
Satellite 1
WHO Europe
Integrated person-centred care models
11.30 – 13.00
Satellite 2
UNODC – HIV /Aids Section
HIV prevention, treatment and care among & with people who use stimulant drugs
14.30 – 16.30
Plenary session 1
Chairs: Eberhard Schatz, Katrin Schiffer, C EHRN
Welcome words, introduction to the conference:
Milena John, Councilor for Social Policy and Health, Municipality of Prague, Jiri Richter, Sananim
Quo vadis: the development of drug policy and harm reduction embedded into the broader development of societies in Europe
Keynote speech: Alexis Goosdeel, EMCDDA
Moderated discussion: Ricardo Bapiste Leite, Unite Panelists discuss drug policy developments in the European region
17.15 – 18.30
Plenary session 2
Trimbos Institute
Synthetic Opioids in Europe: What is the current situation and how can countries
be better prepared for a possible opioid epidemic.
Thursday, 11.11.2021
09.00 – 10.30
Major Session 1
International Drug Policy Consortium
Drug policy: decriminalization – the next logical step for Europe?
11.00 – 12.30
Parallel Session 1
UNODC
Leaving no one behind: Mainstreaming human rights and evidence-based law enforcement internal policy reform to address the needs of people who use drugs
14.00 – 15.30
Parallel Session 6
International Network of Drug Consumption Rooms (INDCR)
Implementation of Drug Consumption Facilities in urban environments. What can be learned from existing experiences: target groups, neighborhood, policy collaboration.
16.00 – 17.30
Major Session 5
APDES and European Network of People Who Use Drugs (EuroNPUD)
Peer led harm reduction and research
Friday, 12.11.2021
09.00 – 10.30
Major Session 9
Sananim
Czech HR Narrative: From Decriminalization to Comprehensive Community
Based HR Services
11.00 – 12.30
Plenary Session 3
City of Prague, Ukrainian Alliance for Public Health, C EHRN
Fast track cities on harm reduction – local interventions make the difference
12.30 – 13.00
Wrap up
Contact
Correlation
European Harm Reduction Network
Tel. +31 20 570 7826 (direct)
c/o Foundation
De REGENBOOG GROEP
Droogbak 1d
1013 GE Amsterdam
The Netherlands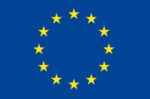 With financial support of
the European Union