Programme
The programme is currently under development.
Framework
10 Nov.   Morning: Satellites and workshops
                 Afternoon: Opening and plenary
11 Nov.   Morning: Major sessions and abstract driven sessions
                 Afternoon: Abstract driven sessions and workshops
12 Nov.   Morning: Major sessions and final plenary
                 Afternoon

: Satellites and workshops
Programme committee
Eberhard Schatz / C-EHRN
Katrin Schiffer / C-EHRN
Jeffrey Lazarus / ISGlobal
Jiri Richter / Sananim
Marie Jauffret Roustide / Inserm
Dagmar Hedrich / Consulent
Pavel Bem / Sananim
Peter Sarosi / Drugreporter
Tony Duffin / Ana Liffey
Network representatives, contributing to the programme
Christos Anastasiou, Matt Southwell / European Network of People who Use Drugs (EuroNPUD)
Ganna Dovbakh / Eurasian Harm Reduction Association (EHRA)
Tetiana Deshko / Alliance for Public Health Ukraine (APH)
Iga Kender Jeziorska / Youth Organisations for Drug Actions (YODA)
Nick Croft / Law Enforcement and Public Health Association (LEPH)
Antons Mojalevski / WHO Europe
Zhannat Kosmukhamedova / United Nations Office on Drugs and Crime (UNODC)
Jamie Bridge / International Drug Policy Consortium (IDPC)
Dalma Fabian / European Federation of National Organisations Working with the Homeless (FEANTSA)
Emma Day / International Network on Hepatitis in Substance Users (INHSU)
Rebeca Marques Rocha / Global Parliamentarians Network to End Infection Diseases (Unite)
Milutin Milosevic / Drug Policy Network South East Europe (DPNSEE)
Conference Priorities
The conference programme aims to highlight innovative approaches in policy and practice as well as the latest research insights in the field of harm reduction.
There will be plenary and parallel sessions, round table discussions, workshops, and other presentation formats to discuss further innovative developments in policy and practice of harm reduction and foster discussion and experience exchange.
8.00 – 14.30
Registration
Workshop 1 - C-EHRN - C-EHRN Focal Point meeting
Room:
Chair: Katrin Schiffer

Meeting for C-EHRN Focal Points only. We will shortly evaluate the last three years of C-EHRN Civil Society-led Monitoring of harm reduction in Europe, and jointly brainstorm on best ways to move forward.
Workshop 3 - WHO - integrated person-centred care models
Room:
Chair:

Workshop 4 - C-EHRN - EuroNPUD: A Starters kit for testing in the community by the community
Room:
Chair: Jason Farrell, Choices

Workshop 5 - Harm reduction in prison – an investigation
Room:
Chair: Rafaela Rigoni, Dagmar Hedrich

Accessible for harm reduction services, working in prisons to discuss settings, approaches and challenges. The discussion will feed a paper on harm reduction in prison. Departing from the results of a survey among C-EHRN members, we will discuss the types of harm reduction work currently being done and its challenges. Recommendations for advocacy and capacity building will be considered.
Please register at rrigoni@correlation-net.org
Workshop 6 - UNODC - HIV/AIDS Section - HIV prevention, treatment and care among & with people who use stimulant drugs
Room:
Chair:

14.30 – 16.30

Plenary opening session S1

Room:
Chairs: Eberhard Schatz, Katrin Schiffer
Introduction to the conference
Welcome words:
Milena John, Councillor for Social Policy and Health, Municipality of Prague
Jiri Richter, Sananim
Quo vadis:
the development of drug policy and harm reduction embedded
into the broader development of societies in Europe
Keynote speech:
Alexis Goosdeel, EMCDDA
Moderated discussion – Ricardo Bapiste Leite, Unite
Panellists discuss drug policy developments in the European region
Panellists:
European Commission, DG Justice, tbc
Unite, Global Parliamentarian Network
Jindrich Vobrovil, Institute of Rational Addiction Policies (IRAP)
Iga Jerziovska, Civil Society Forum on Drugs
Mat Southwell, EuroNPUD
Denis Huber, Council of Europe, Pompidou Group
Mariam Jashi, Member of Parliament, Georgia
Massimo Barra, Rome Consensus (Red Cross)
Ganna Dovbakh, EHRA
Milutin Milosevic, DPNSEE
Leverage the power of data to advocate for drug policy reform:
the Global Drug Policy Index, Jamie Bridge, IDPC
16.30 – 17.15
Coffee Break
17.15 – 18.30

Plenary session S2

Room:
Organiser: SO-PREP project Consortium
Chair: John Peter Kools, Trimbos Institute

Synthetic Opioids in Europe:
What is the current situation and how can countries be better prepared for a possible opioid epidemic?
The session will provide an interactive setting where experts discuss recent developments in synthetic opioids (SO) in Europe and the recommended tools and strategies that make countries better prepared and equipped to deal with emerging threats from synthetic opioids.
While North America has been experiencing an opioid epidemic for nearly a decade, highly potent SO are also a growing threat in Europe. Some European countries report an increasing availability and use of SO and related incidents. Is Europe prepared to respond to a continued increase in SO?
We present some of the latest findings of the research we conducted in the EU funded SO-PREP project. First, we attempt to answer the question: to what extent is Europe experiencing increased SO use and related incidents. Later, we discuss with experts from North America and Estonia – two regions that have dealt with an opioid epidemic for over a decade – what lessons can be learnt from their experiences. Then, we examine to what extent national health systems in different European countries are currently prepared for a possible opioid epidemic. Finally, we present a newly developed Toolkit with implementation guides for key responses to enhance national SO monitoring and response capacity.
Speaker:
Lisa Strada, Trimbos Institute
EMCDDA expert
One of the contributors to the North American research (TBD), online interview
Mart Kalvet, community member from Estonia
Inari Viskari/ Tuukka Tammi (TBD)
Mikk Oja/Aljona Kurbatova/Katri Abel-Ollo (TBD)
Panel members: All speakers
—
18.30 – 20.00
Welcome Reception
Major Session 1 - Paradigm Shift: Envisaging the Future of Harm Reduction
Room:
Organiser: Harm Reduction International
Chair: Naomi Burke-Shyne
Paradigm Shift: Envisaging the Future of Harm Reduction
Outline:
This session will explore examples for viable new futures and developments, which also affect harm reduction.
In the first half of the session, presenters will explore foresight and horizon scanning, digital drug markets and digital responses to drug use and new perspectives in neuroscience.
The second half will be a series of short presentations of real-life innovative harm reduction measures that already form a part of the future of harm reduction.
Major Session 2 - Drug policy: decriminalisation – the next logical step for Europe?
Room:
Organiser: International Drug Policy Consortium
Chair: Jamie Bridge


Drug policy: decriminalisation – the next logical step for Europe?
Outline:
The criminalisation of people who use drugs (PWUD) compounds drug-related harms and worsens health and welfare outcomes worldwide. However, a growing number of jurisdictions have decriminalised the possession of some or all drugs for personal use, including many pioneering examples from Europe.
When done in line with the evidence and partnership with PWUD, decriminalisation has the potential to improve public health and human rights dramatically. However, when sub-optimal models are created or models prejudice some drugs over others, this potential can be missed, and new problems can emerge.
Decriminalisation policies have always been permitted within international drug conventions. There has also been increased acknowledgement and promotion of this approach in recent years – most recently from a common position for the entire UN system.
In this session, the International Drug Policy Consortium (IDPC) invites you to explore the arguments for decriminalisation and some of the complex and challenging questions which remain. Europe can become a global champion for effective, 'gold standard' decriminalisation approaches – just as it was for harm reduction adoption decades ago.
Speakers:
Marie Nougier (IDPC)
Rui Miguel Coimbra Morais (CASO Drug Users Union)
Zaved Mahmood (OHCHR)
Tore Sørensen (Norwegian Ministry of Care and Health Services)
Major Session 3 - Eve and Rave
Room:
Chair:

10.30 – 11.00
Coffee Break
Parallel Session 1 - Mainstreaming human rights and evidence-based law enforcement
Room:
Organiser: United Nations Office on Drugs and Crime
Chair: Zhannat Kosmukhamedova
Leaving no one behind: Mainstreaming human rights and evidence-based law enforcement internal policy reform to address the needs of people who use drugs
Outline:

A growing body of evidence suggests that the main factors behind the disproportionately low access to HIV services among key populations include
lack of supportive national drug policies and legislation;

over-reliance of many national law enforcement systems on criminal sanctions and imprisonment;

overuse of incarceration of members from key populations;

stigma and discrimination, harassment, violence and extortion, from even state actors such as law enforcement, defence and national security personnel.
Law enforcement (LE), HIV and public health are inextricably linked; however, many LE agencies are impervious to these connections. Despite the legitimate role of LE in safeguarding public health, for many LE, understanding this role comes with challenges. Also, good policy reform proposals, including police training initiatives, are often either rejected or not fully implemented.
Therefore, in a joint collaboration with LE and HIV networks, including the representatives of the global civil society organisation (CSO) network, it is necessary to foster and promote meaningful discussions with LE agencies in order to:
Understand the role of justice and LE sectors in the HIV response

Understand what needs to be done to ensure that justice and LE sectors become a meaningful part of the HIV response

Explore lessons learnt, successful and unsuccessful strategies from and beyond the HIV response through shared experiences and successful practices of systematic reform of LE internal policies, attitude change and revision of performance indicators within LE

Share experiences and challenges in the development and implementation of alternatives to incarcerations, such as police referral schemes as well as approaches for sensitising LE/national security officers to the needs of people who use drugs

Support trust-building and partnership development with LE/justice sectors and among LE and CSO through continuous collaboration, exchange of knowledge and experiences and development and implementation of joint solutions
The event should be a platform to exchange ideas and best practices related to the role of LE in public health response, mainly focusing on the challenges and success stories of internal policy reform within LE agencies and sustaining multisectoral trust and partnership.
Parallel Session 2 - Peer-led harm reduction
Room:
Organiser: European Network of people Who Use Drugs
Chair: Magdalena Harris
Outline:
Governments signed a new Global AIDS Strategy in 2021 that commits the world to community-led organisations delivering 30% of the HIV response. Community outreach and peer-led harm reduction are highly effective and efficient models for distributing harm reduction commodities and promoting safer drug taking practices. In addition, the COVID-19 pandemic has created a renewed focus on public health responses. Many observers have noted how community-led organisations have been critical to sustaining access to harm reduction for people living on the margins.
This session aims to
• showcase models of peer-led harm reduction with a particular focus on Peer-to-Peer Distribution of Naloxone (P2PN) and Peer-to-Peer Needle and Syringe Programmes (P2PNSP).
• support the launch of EuroNPUD's new Technical Briefing on Peer-to-Peer NSP.

Speaker:
Richard Popp (UK)
Peer-to-Peer NSP – reviewing the Bath UK pilot and launch of EuroNPUD Technical Briefing on P2PNSP
Emilia Piermartini (Portugal) CASO and ItaNPUD
P2PNSP and the response to COVID-19: reflections on the Italian and Portuguese experiences
Antoniu Llort (Spain-Catalan) CATNPUD
Peer Needle Patrol and NSP Machines – community solutions to injecting issues
Lynn Jeffries (Ireland) UISCE
Using peer-to-peer distribution of Naloxone (P2PN) to educate and mobilise the peers in Republic of Ireland. George Charlton
Magdalena Harris, researcher
Summary and reflections on the opportunities of peer-led approaches with people who use stimulant drugs

Questions, answers and discussion

Parallel Session 3 - Sananim - Czech specific
Room:
Chair: Sananim
Speakers: TBC

Czech specific
Outline:
In development
Parallel Session 4 - Monitoring and quality standards for harm reduction
Room:
Organiser: C-EHRN
Chair: Dagmar Hedrich
Importance of civil society monitoring and Quality Standards for policymaking and advocacy
Outline:
Quality Standards (QS) are crucial to improving harm reduction services' quality and bridging the gap between science and practice. However, the extent and ways in which QS for harm reduction are known, implemented in daily practices, and monitored, varies substantially.
This session aims to introduce the different quality standards available for Harm Reduction in Europe and discuss the state or art of its implementation and monitoring, focusing on a civil society perspective. Some of the questions that we aim to debate are what types of QS are needed and valuable for the Harm Reduction field and how can we strengthen its monitoring and implementation in Europe.
Speakers:
Wouter Vanderplasschen (Gent University)
Dijana Jerkovic (Gent University, FENIQS)
Ganna Dovbakh (EHRA)
Matej Kosir (CSFD)
Rafaela Rigoni (C-EHRN)
Peter Sarosi (CSFD)
Parallel Session 5 - Drug treatment options - the impact personal choice can have on drug treatment outcomes
Room:
Organiser: International Network on Health and Hepatitis in Substance Users
Chairs:
Perrine Roux (INSERM)
Mauro Guarinieri (INPUD)
Provision of drug treatment options, particularly long-acting injectable buprenorphine
Outline:

Until recently, opioid agonist treatment has been restricted to oral medications administered once-daily and in some countries via a supervised dosing treatment model (predominantly methadone or buprenorphine; alone or co-administered with naloxone). The introduction of injectable extended-release depot buprenorphine formulations (either once-weekly or once-monthly) could represent a significant development as it lightens treatment-associated constraints (e.g. daily dosing, frequency of clinic/pharmacy visits).
In some settings, COVID-19 physical distancing restrictions have also resulted in positive changes and flexibility to the delivery of drug treatment, including increased availability of takeaway methadone and buprenorphine. However, some people have difficulties ceasing injecting or are in situations with an adulterated drug supply (e.g. fentanyl). It is then also important to provide other injectable formulations (e.g. daily buprenorphine, hydromorphone, and heroin) or safe-supply options (e.g. hydromorphone). So, people are attracted to care and to reduce risks associated with injecting practices. The introduction of new extended-release buprenorphine formulations, the availability of other formulations, and changes in the flexibility of delivery for opioid agonist therapy is likely to benefit people accessing services as well as service providers.
However, opioid-dependent people have different characteristics and preferences that may influence treatment needs and outcomes. To avoid a negative experience, people must be empowered to make informed decisions about their treatment through accurate information and informed consent. Decisions around treatment options for opioid dependency must consider patient preference and choice while also ensuring retention in care and improved patient outcomes.
Session Objectives:
Demonstrate the impact personal choice can have on drug treatment outcomes.

Provide a summary of the evidence supporting innovative options for the treatment of opioid dependence.

Discuss the benefits, concerns, and barriers to implementing different strategies for the treatment of opioid dependence to facilitate greater patient choice and uptake.

Demonstrate the impact COVID-19 has had on approaches for the treatment of opioid dependence from both a clinical and affected community perspective
Speaker:
Marc Auriacombe (University of Bordeaux)
Judy Chang (INPUD)
Barbara Broers (Geneva University Hospitals)
Alison Ritter (UNSW)
Ernesto Cortes (LANPUD)
12.45 – 13.45
Lunchtime session:  tbc

Parallel Session 6 - Drug Consumption Rooms: advocacy and the reality check
Room:
Organiser: International Network of Drug Consumption Rooms (INDCR)
Chair: Roberto Perez Gayo

Implementation of Drug Consumption Facilities in urban environments.
What can be learned from existing experiences: target groups, neighborhood, policy collaboration
Outline:
Born from the opioid crisis in the late 1980s / early 1990s, as Europe's open drug scene emerged, a couple of cities established drug consumption rooms (DCRs) to tackle the health and public order threats for the individual and the general public.
Over the past 30 years, some cities have managed to overcome the opiate and HIV epidemics with their drug strategy, improving life quality in the city.
At the same time, many countries have not yet introduced this measure, while a couple of countries are ready to open such a facility now or in the near future.
The session will discuss critical factors for the success or failure of implementing drug consumption rooms, and advocates will address their (success) stories to get a DCR on track in their country/city.
Speakers:
Pushing boundaries and crossing borders, Tony Duffin (Ana Liffey Drug Project)
The UK first (unsanctioned) safe injection facility: notes from a van, Gillian Shorter
Drug Consumption Rooms in Lisbon: Preliminary results and community, client and professional perceptions
Hannah Taylor (Grupo de Altavistas am Tratamentos)
Angela Leit (GAT)
Ines Pereira (Ares do Pinhal)
DCRs since 20+ years – what are the challenges?
Jorn Dekker (de Regenboog Groep)
Moderated discussion
Parallel Session 7 - Synthetic Cannabinoids – a threatening trend challenging harm reduction organisations
Room:
Organiser: City of Zürich
Chair: Dominique Schori
Outline:
Drug-checking organisations have increasingly reported synthetic cannabinoids as adulteration in herbal cannabis in Europe since 2020.
Attempting to treat low-THC cannabis with synthetic cannabinoids to sell it on the black market deceptively is very dangerous for users. As a result, a substance with a comparatively low potential for harm becomes a new psychoactive substance (NPS) with a high risk of overdose.
The workshop will focus on the causes and origins of the phenomenon, its spread in Europe and the different strategies of harm reduction organisations.
Speakers:
Dominique Schori (Chair – Saferparty Streetwork)
Pieter Oomen (Trimbos Institute)
Mireia Ventura (Energy Control)
Jurek Afanasjew (protestkit.eu)
Parallel Session 8 - Objects or subjects? Youth in drug policy and harm reduction services
Room:
Speakers:
Organiser: YODA
Chair: Iga Jeziorska
Objects or subjects? Youth in drug policy and harm reduction services
 Outline:
'A Better Tomorrow for the Worlds' Youth' was the title of the 2016 United Nations General Assembly Special Session on drug policy.
Was it just a slogan?
Protecting children and youth is often a crucial argument of policymakers to adopt and implement harsh drug regulations. However, on the other hand, young people are hardly involved in a meaningful way in the policymaking processes on local, national, and international levels. Even more importantly, in many countries, the youth is one of the key vulnerable populations with limited access to various services, especially harm reduction.
This session will address the controversies mentioned above in several European countries. The participants will discuss various dimensions of the youth access to harm reduction, from legal barriers and public policy to media narrative and public opinion. Focusing on the differences between Western and East-Central European political systems, economic development and culture, and engaging the audience in a discussion, we will try to find some answers regarding the determinants of youth access to harm reduction in various regions in Europe.
Speaker:
Eliza Kurcevič (EHRA)
Teodora Jovanovic (ReGeneration)
Ailish Brennan (Youth RISE)
Parallel Session 9 - Chemsex challenges: Slamming, community stigma, and human rights abuses
Room:
Organiser: European Chemsex Forum
Chairs: Nia Dunbar and Ben Collins 

More European health/addiction professionals and community peers see the rise of injecting drugs during chemsex in LGBT+ communities. Smokers mix with slammers. Bisexual men share their experience with other – sometimes female – swingers. Slammers are now more active at "regular" chemsex parties. Slamming is now less dependent on sexual preference or gender identity.
Among a sizable minority of chemsex users, increases in slamming, physical harm, and mental stress; limited culturally sensitive, community services and intraminority gay community stress; and human rights abuses interact. Accordingly, chemsex use becomes more problematic and normalised whilst its users become more marginalised.
While it is challenging to measure the numbers of people engaging in chemsex and slamming, we do know some users want better harm reduction and/or want to quit. They say they need professional guidance, but many barriers limit successful interventions.
For example, police and government interventions, especially in Eastern Europe, compound the problem.
Integrating multidisciplinary chemsex teams into broader care programs within trusted sexual health clinics with more digital interactions could help MSM assess their sexual problems better and respond better to their structural needs.
Presenters from Eastern and Western Europe will share their research regarding trends in chemsex use, stigma, and government responses.
A panel discussion among the presenters, the European Chemsex Forum secretariat, and session participants will focus on key issues and solutions, focusing on digital responses.
Speaker:
Igor Medvid, HPLGBT, Ukraine
Jasper Janssens, Free Clinic, Belgium
Leon Knoops, Mainline, Netherlands
Parallel Session 10 - Quality Standards: What indicators do we need?
Room:
Organiser: Eurasian Harm Reduction Association (EHRA)
Chair: Masha Plotko

During the transition from the Global Fund to state funding harm reduction (HR) due to harm reduction being accepted only as HIV prevention, medical and not social service, the governments tend to support only the medical part of the program. As a result, available packages and quality of harm reduction services while transitioning are decreasing even if services are supported. Indicators accessing the efficiency of HR programs in the CEECA region are usually numeric (for example, number of clients, number of people tested, number of syringes/condoms distributed) and lack qualitative data. Accessibility, client satisfaction with the program, and the influence on the client's life (quality of life, reintegration into society) are not part of the evaluation.
Session objectives are to discuss:
approaches and place of community-led monitoring in ensuring access to and quality of programs;

sufficient funding and calculation of the unit cost based on peoples' needs

essential quality criteria and comprehensiveness of packages of harm reduction services
Pre-recorded presentations for the session:
We suggest all session participants watch video presentations in advance to have a live discussion during the session.
Transiting harm reduction: changes in packages, quality of services and changes in unit costs due to transitioning – EHRA

Challenges of transitioning – is Ukraine a good example for the region? – Kuvshinova, Kucheruk, Volna, Ostapov – how harm reduction transited to state funding and what needs to be done next?

Role of community-led monitoring and gained experience/approaches to it in CEECA – EHRA with partners video-based on conducted research: Georgia, Moldova

Good practices of changing harm reduction based on community feedback – Czechia, NGO Sananim – 3 min video

Community-led monitoring as part of best practices in harm reduction – France, UK – video presentation of the practices
Intro, teaser video/presentation summarising all critical issues from pre-recorded presentations
Facilitated discussion with panellists 
Question 1: What is the ultimate goal of harm reduction based on quality standards (QS), IDUIT and other international recommendations: HIV or HCV response? Health and wellbeing of people using drugs? Human rights protection? Social justice?
Question 2: Who defines the actual available package of harm reduction services, and what does it depend on?
National standards and unit costs or quality standards

Needs

Available resources

Our niche or partnership with other services

Capacities of staff

What could harm reductionists do to make a package of services comprehensive?
Question 3: Role of community and civil society in monitoring and advocating for the quality of harm reduction services?
Speakers:
Harm reduction experts from Georgia, Moldova, Czechia, Poland
15.30 – 16.00
Coffee Break
Major Session 4 - Peer work and research - securing an ethical partnership
Room:
Organiser: APDES and European Network of People Who Use Drugs (EuroNPUD)
Chair: Alexis Goosdeel, EMCDDA
Research provides an essential means of capturing and learning from the experience of people who use drugs. Quality standards urge the meaningful participation of research study populations which is particularly important when studying marginalised populations and researching the process and effectiveness of peer work itself. APDES led an EU-funded project developing and researching peer work called Peer2Peer.
Their learning and recommendations are to:
• explore ethical research processes and standards with people who use drugs.
• consider the ethical development of peer work to support scale-up.
• reflect on the meaningful participation of people who use drugs in research projects.
Speaker:
Jose Queiroz (Portugal) APDES
Designing studies about peer work that meaningfully involve people who use drugs in the design and delivery of the research – the experience of the Peer2Peer Project
Justyna Struzi (Poland) Country Researcher
Learning about starting out with peer work – the Polish experience Peer2Peer
Marta Pinto (Portugal) Country Researcher APDES
Studying a well-developed peer work programme – the Portuguese experience Peer2Peer
Louise Vincent (USA) Urban Survivors Union – USU
When drug user rights organisations set standards for partnerships with research agencies. Learning from the US experience. (pre-recorded), Ernst Wisse Harm Reduction Coordinator MDM (Netherlands)
Introduction to the process and recommendations of the Global Peer Work Consultation.
Video: Global Peer Work Consultation Feedback – 5-minute advocacy video.

Q&A and discussion
Major Session 5 - On track? Hepatitis elimination and the role of harm reduction
Room:


Organiser: WHO, C-EHRN, INHSU
Chair: Erica Duffel, ECDC
This session will address the current situation regarding the elimination of hepatitis C (HCV), including the impact that COVID-19 has had on testing, linkage-to-care and for people who use drugs.
Presenters will discuss innovations in community-led interventions, and the impact community-driven models can have on HCV care and on breaking down stigma and discrimination beyond improving testing and treatment access.
The session will also provide an overview of the changes to the national strategies, plans, and guidelines for treating hepatitis C in people who inject drugs and the need for decriminalisation to ensure access to testing and treatment.
Finally, presenters will engage in a panel discussion asking whether there is more innovation to come?
What are the next steps in advancing decriminalisation to enhance the health of people who use drugs?
Has COVID-19 forced a new way of working? What have we learnt and where to now?
Introductions:
HCV elimination – where are we now? Antons Mozalevskis (WHO)
COVID-19 and the impact on HCV testing and treatment, Thomas Seyler (EMCDDA)
Do national hepatitis plans address the needs of people who use drugs and the question of decriminalisation, Mojca Matičič (University of Ljubljana)
Field experiences:
HIV and HCV screening in Asian Migrant populations within a harm reduction programme in Lisbon during the pandemic, Linda Goncales, Ares do Pinhal
The REACH_U Project – Peer and Nursing-led Point-of-care HCV testing and treatment in outreach work, Carlos Morgado, Crescer
A peer-led mobile HCV clinic outside the urban center, Ronny Bjornestad, proLAR Nett
Enhancing the HCV treatment and care cascade – treatmentof HCV at an OAT clinic in Stockholm, Per-Erik Klasa, (Stockholm Needle Exchange)
Moderated discussion
Major Session 6 - NPS and mental health: humbug or an alarming situation?
Room:
Organiser: Eurasian Harm Reduction Association
Chair: Ganna Dovbakh
NPS and mental health issues: humbug or an alarming situation? The EECA example.

Outline:

In recent years, the growing use of new psychoactive substances has exacerbated the threats to the health of people who use drugs. These threats include overdoses, more risky drug use practices (such as frequent injections, sharing drug use equipment, etc.), the spread of HIV and other infectious diseases, and mental health issues.
Research conducted with people who use new psychoactive substances in 8 Eastern Europe and Central Asia region countries showed that one of the most common consequences among people who use new psychoactive substances is mental health issues. These include paranoia, aggression, psychosis, panic attacks, parasuicide and other mental health issues. The research respondents stated that mental health issues were rarely a case while using 'traditional' drugs. However, it has become an alarming issue in the last few years, especially with the use of synthetic cannabinoids and synthetic cathinones.
Even though sometimes mental health issues can occur due to drug use, it does not mean that this is the only and primary factor that can cause mental health issues.
This session aims to exchange views and discuss how to accurately respond to mental health issues among people who use new psychoactive substances without harmful consequences to the community, in the context of the current social, political, and economic situation in countries of Eastern Europe and Central Asia.
The objectives are:
to present findings of the studies on new psychoactive substance use in Eastern Europe and Central Asia region, focusing on mental health issues;

to present views and insights of practitioners working with people who use new psychoactive substances and mental health;

to discuss the possible interconnection between drug use and mental health issues;

to discuss whether some of the mental health interventions should be included in the harm reduction package; and

to propose public health responses and interventions for people who use new psychoactive substances.
Speakers:
Zhannat Kosmukhamedova (UNODC)
Eliza Kurcevic (EHRA)
Judy Chang (INPUD)
Dr Owen Bowden-Jones (NEPTUNE programme)
Antons Mozalevskis (WHO/Europe)
Major Session 7 - Sex workers and the threat of law enforcement
Room:
Organiser: ICRSE
Chair: Luca Stevenson
Decriminalisation of sex work is recognised as the best legal framework to protect the rights of sex workers and ensure their access to health and justice. However, sex workers' lives are often impacted by other forms of criminalisation and legal oppression, particularly poverty and migration. Racialised communities, in particular, face high levels of policing, profiling, abuse and violence at the hands of the police and other state authorities. The criminalisation of abortion, LGBTI identities or drug use also creates webs of legal oppressions for many sex workers.
This session will explore the direct impact of these laws and policies and how sex workers organise to challenge them and support one another. Sex workers' activists from the UK, the Netherlands, Romania, and Poland will share community-led mutual aid and solidarity initiatives and reflect on what 'decriminalised futures' could look like.
Speakers:
Elena M (SexWorkCall)
Ava Caradonna (SWARM)
Dinah Bons (Trans United)
TBC (SexWorkPolska)
Magda Ferreira (GAT)
Joana Canedo (GAT)
Jules James (ICRSE)
Major Session 8 - The effectiveness of interventions to prevent infection transmission among PWID: State of the art
Room:
Organiser: EMCDDA
Chair: Dagmar Hedrich
To prevent drug-related harm, particularly the transmission of blood-borne viruses, skin and soft tissue infections, and overdose, people who use drugs (PWUD) need to be informed about risks and be provided with the correct information and adequate materials to mitigate against them.
This session will highlight new evidence regarding infection prevention and will, in particular, focus on the role of drug equipment and materials. It includes the launch of a new EMCDDA technical guide on this topic.
The session will kick off with an update on the latest evidence of the effectiveness of interventions to prevent and control infections among PWUD, addressing the results of new modelling studies on the effectiveness of combination interventions and the role of drug equipment, namely low dead space syringes and needles.
The social and structural determinants of acquiring injecting-related bacterial and fungal infections, a common complication associated with significant morbidity and mortality, are addressed in the subsequent presentation.
At the core of the session is the launch of a new EMCDDA guide, providing technical background information and clear, practical guidance to inform the distribution of harm reduction equipment by service providers in Europe, including regional priorities in the provision of such equipment. The guide introduces the evidence around harm reduction equipment, interpreted by experts, and contextualised by PWUD and by experienced professionals from 31 European countries. Practice examples of equipment distribution will be discussed, highlighting achievements and shortcomings.
In the final part of the session, a panel will discuss how the distribution of hygienic and fit-for-purpose drug equipment as a critical component of harm reduction activities throughout Europe can be improved to meet local and individual needs. Also, how can researchers, service providers and PWUD ensure that drug equipment evidence, relevance, needs and priorities are known to those who purchase it for distribution?
Speakers:
Norah Palmateer (tbc)
Hannah Fraser
Magdalena Harris
Catherine McGowan
The effectiveness of interventions to prevent infection transmission among PWID: State of the art
Norah Palmateer, Hannah Fraser (tbc
Skin and soft tissue infections as preventable cause of morbidity and mortality among people who inject drugs.
Magdalena Harris
Developing localised guidance on harm reduction equipment and materials Launch of : "Harm reduction equipment: a technical guide" (outlook on EMCDDA guide)
Catherine McGowan
Good (and bad) practice of drug equipment distribution
Jason Farrell or Euro-NPUD (tbc)
Panel discussion – Facilitators: Astrid Leicht + Dagmar Hedrich
Getting it right: How can we ensure that the right equipment is purchased?
Panel members: Norah Palmateer/Sharon Hutchinson, Magdalena Harris, Jason Farrell plus service provider, e.g. staff of Sananim (tbc)
Major Session 9 - Nobody Left Outside Initiative - Digital tools – opportunities ahead to serve marginalised populations?
Room:
Chair:
Speakers:
Tatjana Buzeti/Clayton Hamilton (WHO/Europe) tbc
Marco Marsella (European Commission) tbc
Ioana-Maria Gligor (DG SANTE) tbc
TBC (NLO)
TBC (European Public Health Alliance)
Digital tools – opportunities ahead to serve marginalised populations?
Outline:
Coronavirus has accelerated the rise of digital health, a broad concept including solutions for telemedicine and teleconsultation, remote monitoring, connected devices, digital health platforms and health apps. The concept also covers the related health data analysis and application in systems based on big data. Digital health and e-health policies are not new. They have been a strategic EU health priority for years. Even before the pandemic, the potential of digital health technologies to make health systems and services more effective was widely recognised.
Digital technologies have the potential to improve care, for example, by collecting, analysing and making use of reliable data – if the right conditions are created. However, societies are diverse, and it is crucial to ensure that the data used to inform algorithms reflects this diversity.
The digitalisation of our societies is creating digital gaps that can negatively affect people's lives. For citizens already facing social and/or health exclusion, the digitalisation of our societies represents a significant challenge and brings the risk of increasing existing health inequalities.
In this session, the speakers will relate current thinking around digital health innovation to its implications for equitable access for marginalised and underserved communities. Based on examples from policymakers, data experts, technological startups and civil society organisations, this session will explore the relationship between digital, social and health inclusion, current policies regarding digitalisation, use of data and data collection. It will also discuss how to ensure access to health care services for marginalised communities and practical examples of how these tools are already used.
10.30 – 11.00
Coffee Break
11.00 – 12.30

Plenary session S3

Room:
Chair: Milena John, Councilor for Social Policy and Health, Municipality of Prague,
Pavel Bem, Global Commission

This session is supported by the Alliance for Public Health, Ukraine
Fast track cities on harm reduction – local interventions make the difference
Local authorities have a crucial role in addressing public health, urban security and social cohesion. They are at the forefront of reducing harm and implementing inclusive measures to tackle the unintended consequences of drug use for the individual and the public. At the same time, cities operate in the legal and social framework of national policies and facing contextual challenges such as economic downfalls, migration or – just recently – the struggles with a global pandemic.
Therefore, the response on the city level asks for a broad range of services from the low-threshold and harm reduction services up to innovative programmes in the recreational area, from law enforcement up to inclusive and human rights-based policies.
The session will discuss experiences, challenges, and ways forward with majors and local authorities from different regions and backgrounds for mutual learning and exchange.
Introduction:
The Global Commission on Drugs
European Federation for Urban Safety, tbc
Example I:
Austin O'Carroll, Clinical Lead for the 'Dublin Covid-19 Homeless Response'
Saving lives in the time of COVID-19. Case study of harm reduction, homelessness and drug use in Dublin, Ireland.
Example II:
Mara Luz Brügger
From open drug scene to social space management and co-existence
Moderated conversation with majors from European cities, hosted by the mayor of Prague
Afternoon:
Optional: Workshops, Satellite Sessions
Contact
Correlation
European Harm Reduction Network
Tel. +31 20 570 7826 (direct)
c/o Foundation
De REGENBOOG GROEP
Droogbak 1d
1013 GE Amsterdam
The Netherlands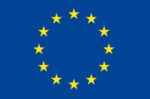 With financial support of
the European Union