Enter our contest by sending in your tagline for the motto of the conference and win free access and a scholarship to attend.
Programme
Major Topics of Conference
The programme is under construction and will be developed in cooperation with the Correlation Steering Committee, Infodrug, HA REACT, Romanian partners, the Eurasian Harm Reduction Association and the European Network of People Who Use Drugs.
Main streams of the programme will address harm reduction research, policy and practice. We strive to include the experiences of People Who Use Drugs and other community groups in the line-up of speakers and sessions.
Programme highlights:
HCV testing and linkage to care
Funding of Harm Reduction
Drug Consumption Rooms
Harm Reduction goes Digital
Harm Reduction Challenge: public nuisance vs public health
New substances, drug checking and the role of the internet
Refugees, migrants and Harm Reduction
Civil Society Involvement
Focus Romania
Focus East Europe
Cannabis and Harm Reduction
Harm Reduction and legal substances
Harm Reduction and law enforcement
The lack of answers: increasing ATS
In addition, a number of workshops, trainings and (sponsored) satellite sessions will be organised.
You can submit an abstract here
PROGRAMME template
21.11.2018
---
09.30 – 12.00
Opening Session
13.30 – 15.00
Parallel Session 1
Parallel Session 2
Parallel Session 3
15.30 – 16.00
Parallel Session 4
Parallel Session 5
Parallel Session 6
16.00 – 17.30
Market Place, DCR demonstration space, Reception
Workshops, Satellite Sessions
22.11.2018
---
09.30 – 10.30
Plenary Session
11.00 – 12.30
Parallel Session 7
Parallel Session 8
Parallel Session 9
14.00 – 15.30
Parallel Session 10
Parallel Session 11
Parallel Session 12
16.00 – 17.30
Market Place, DCR demonstration space, Reception
Workshops, Satellite Sessions
23.11.2018
---
09.30 – 10.30
Plenary Session
11.00 – 12.30
Parallel Session 13
Parallel Session 14
Parallel Session 15
12.30 – 13.00
Closing Session
Contact
Correlation
European Harm Reduction Network
Tel. +31 20 570 7826 (direct)
c/o Foundation
De REGENBOOG GROEP
Droogbak 1d
1013 GE Amsterdam
The Netherlands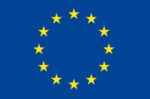 With financial support of
the European Union