Programme
The programme currently is under development.
Framework
04. 11. Morning: satelites and workshops
04.11. Afternoon: Opening and plenary
05.11. Morning: Major sessions and abstract driven session
05.11. Afternoon: Abstract driven sessions and workshops
06.11. Morning: Major sessions and final plenary
06.11. Afternoon: satellites and workshops
Programme committee
Eberhard Schatz / C-EHRN / coordination
Antons Mojalevski, WHO Europe
Christos Anastasiou / EuroNPUD
Dagmar Hedrich /EMCDDA
Ganna Dovbakh / EHRA
Jeffrey Lazarus / ISGlobal
Jiri Richter / Sananim
Katrin Schiffer / C-EHRN
Marie Jauffret Roustide / Inserm
Pavel Bem / Sananim
Peter Sarosi / Drugreporter/ representing the Steering Committee of C-EHRN
Tony Duffin / Ana Liffey
Conference Priorities
The conference programme will highlight innovative approaches in policy and practice as well as the latest research insights.
There will be abstract driven sessions, round table discussions, workshops and other presentation formats to further discuss innovative developments in policy and practice of harm reduction.

Selection of priority topics:
 Harm Reduction in Policies:
Future of the EU Drug Policy
National Drug Policy Developments
Civil Society Involvement in Drug Policy (including Advocacy Case Studies)
Policy Reform – Newest Developments
Funding – Analysis and Innovative Experiences
Harm reduction in Practice & Research
How do we transfer Models of Care and Good Practices?
Implementation of Quality Matters: Monitoring and Quality Standards
'Front Line Intelligence' – the role of grass root information for monitoring
Spreading harm reduction practices: The role of implementation science
OST best operational frameworks
HepC /Micro elimination – where we are in regard to elimination targets?
Community-based services  for people who use drugs in prison
Meaningful involvement of communities in practice, research and policymaking
Harm Reduction interventions for non-injecting drug use:
Cannabis harm reduction
Harm reduction for cocaine and methamphetamine
Vaping: devices, products and risks.
Innovation in Harm Reduction
Improving harm reduction through digital technology
New guidelines on drug equipment and materials
New ways for drug consumption rooms, (take home) Naloxone programmes
Harm Reduction Expanded

Intersectional approaches – addressing the needs of people experiencing homelessness, sex workers, migrants, women and LGBTI
Facilitating collaboration between stakeholders on city level
HR beyond medicalisation: stigmatisation and human rights
Stimulant use and mental health
Addressing the harms of prohibition
'Drug Related Intimidation'(DRI) – what is meant and how to respond
Upholding Human Rights
Harm reduction interventions for people who produce/transport/sell drugs
The role of law enforcement
Contact
Correlation
European Harm Reduction Network
Tel. +31 20 570 7826 (direct)
c/o Foundation
De REGENBOOG GROEP
Droogbak 1d
1013 GE Amsterdam
The Netherlands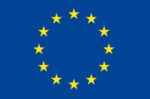 With financial support of
the European Union