Programme
The progamme still is under construction. Speakers and time schedules can change.
09.30 – 11.00
Opening Session

Room: AULA
Chairs: Eberhard Schatz
Welcome to the Conference
speaker, Municipality of Bucharest
Sorin Oprea, Romanian Anti Drugs Agency, Romania
speaker, EuroNPUD/ENPUD
Wolfgang Phillipp, European Commission, DG Santé
Infections among people who inject drugs (PWID) – problem solved?
Anastasia Pharris, ECDC/HA REACT
HR in Europe – here are the facts
Prevention and harm reduction in nightlife settings: what happens in Europe today?
11.00 – 11.30
Coffee Break
11.30 – 12.15
Panel discussion:
Harm Reduction future: sustainability and impact
Moderator: Ganna Dovbahk
Naomi Burke-Shyne, HRI
Katya Lukicheva, OSI
Marian Ursan, Carusel, Romania
12.15 – 12.30
´Chase the Virus , not the People´
Parallel session 1: Scaling Up Harm Reduction (HA REACT)
Room:
Chair: Luis Sordo, Madrid
This session is co-organised by the European Joint Action on HIV and Co-infection Prevention and Harm Reduction (HA-REACT). HA-REACT addresses existing gaps in the prevention of HIV and other co-infections, especially tuberculosis and viral hepatitis, among people who inject drugs (PWID). It is a joint effort of 23 organisations in 18 EU Member States, and focuses on those countries where there are obvious gaps in effective and evidence-informed harm reduction interventions, or where such interventions are not being implemented at a sufficient level. The session focuses on activities & strategies that have proved to work in scaling up harm reduction – and on barriers to that.
Scaling up harm reduction: what works, what doesn't, and why?
HA-REACT impact on harm reduction service development in Lithuania
Estimating the number of PWID and harm reduction service coverage: Case study on Lithuania
Mobile unit service for PWID in Latvia
Overcoming reluctance to Harm Reduction
Parallel session 2: situation, challenges, needs in Romania
Room:
Chairs: Alina Bocai, Marian Ursan
This session aims to highlight the existing situation and challenges in Romania in regard to funding and the implementation of harm reduction (NSP and OST) services. Participants of the session will share experiences and discuss the way forward to overcome existing barriers in the access to services and to ensure appropriate coverage.
20 years of harm reduction in Romania
Mrs. Monica DAN, Project Manager, ARAS
Public-private partnership in harm reduction
Mrs. Cristiana Oprea, medical doctor, Clinical Hospital for Infectious and Tropical Diseases "Dr. Victor Babeș" and Mr. Ioan Petre, Coordinator of GORE – Social Services Center, Carusel
The Global Fund exit plan and harm reduction sustainability in Romania
Mrs. Fidelie Kalambayi, Monitoring and Evaluation Manager, Romanian Angel Appeal Foundation
10 years of opioid maintenance treatment by ARENA
Parallel session 3: How to establish a DCR ?
Room:
Chair: Dominique Schori
The session will give an overview about the global state of art in regard to drug consumption rooms and address the challenges for implementation in different countries.
Global and European trends in the use of DCRs as a harm reduction measure
Drug consumption rooms: issues of social acceptability in French public debate 
Drug Consumption Rooms save lifes – outcomes of a German research
 Implementation Drug Consumption Rooms in Lisbon
Parallel session 4: HCV from testing to cure
Room:
Chair: TBD

Testing and treatment in harm reduction and community settings is the future when it comes to the elimination of HCV. The session will highlight different approaches to increase coverage and effectivness of the cascade of HCV care for people who use drugs.
Harm Reduction Challenge: public nuisance vs public health. o treat or not to treat …HCV in IDUs
Peer Support Intervention for increasing effectiveness of Georgian HCV Elimination Program
HCV care cascade for drug users support in a OST program in Paris, France
Difficulties in taking HCV treatment by drug users
Parallel session 5: Harm reduction and aging drug user
Room:
Chair: TBD
The changing demographic structure has implications for many policy fields in European countries, e.g. education, housing, medical sector and nursing. The need for medical treatment and health care, outpatient care, specialised housing, and mobility will be a major financial burden for European countries and municipalities in the future. There is a need for alternative social reintegration policies and options to be developed for older drug users as well. This session will discuss the situation and needs of aging drug users including the implications for policies for this target group.
Older intravenous drug users in methadone treatment: Numbers, stories and lessons learned for harm reduction
BETRAD (Better treatment for ageing drug users)
'Falling Down': learning about problematic substance use in later life.
Trish Hafford-Letchfield,
Surviving a lifetime of prohibition – Perspectives from the older drug using community
15.30 – 16.00
Coffee Break

Parallel session 6: New substances, drug checking and the role of the internet
Room:
Chair: Peter Sarosi
In this session we will explore the actual developments of harm reduction measures in the field of drug checking, new substances on the market and the role of internet. First presentation will give you an overview of the actual situation in Europe followed by detailed presentations of long established drug checking programs with a description of the latest trends and new markets.
Drug checking, a tool to explore and describe the latest trends on the drug market
Mireia Ventura & Xoan Carbon
TestDrugs: drug checking in Poland
Wiktor Borzecki, Institution, Country
25+ years drug checking in NL: identifying new drugs (NPS) and new markets (Clearnet/Darknet)
Crowd-data-gathering in New Psychoactive Substance harm reduction and monitoring
Parallel session 7: Bringing treatment to the community (HA REACT)
Room:
Chair: Alexandra Gurinova

"This session is co-organised by the European Joint Action on HIV and Co-infection Prevention and Harm Reduction (HA-REACT). HA-REACT addresses existing gaps in the prevention of HIV and other co-infections, especially tuberculosis and viral hepatitis, among people who inject drugs (PWID). It is a joint effort of 23 organisations in 18 EU Member States, and focuses on those countries where there are obvious gaps in effective and evidence-informed harm reduction interventions, or where such interventions are not being implemented at a sufficient level."
Gender approach in testing and other harm reduction interventions
Integrated care for people who use drugs – challenges and recommendations
Responding to HIV and overdose epidemics in Estonia
Drug policy change through the lens of OST treatment implementation in Lithuania
Parallel session 8: Workshop : HR digital, social media, media communication
Room:
Chair: Jose Queiroz
Harm Reduction is striving for public recognition of society in general. One way to achieve this is through the media. How have community-based organizations used the media as tools to communicate the effectiveness and necessity of their intervention? This workshop seeks to understand the receptivity of traditional media (newspapers, radio, TV) in relation to HR interventions, as well as the strategies to be developed to include RR in the "news agenda". At the same time, we want to discuss the new forms of social media activism (FB, Blogs, Video-Activism) to promote the political dimension of HR and give voice to the community of users across Europe. We invite activists and a publisher of a traditional newspaper to discuss RR in the media. Side by side: classicism with a new way of producing news. How can Harm Reduction gain with these two proposals of communicating the reality of people from the community? Are we witnessing a new trend of producing news, where the stories told by the activists replace the articles produced by the journalists? Can we consider social media as a powerful tool to fight stigma? Are we saying that the messages generated by the community are more convincing and closer to reality than those produced by traditional media?
Parallel session 9: Harm reduction and recovery
Room:
Chair: Janine Wildschut

The worlds of Harm Reduction and Recovery/ Rehabilitation often appears to be 2 separate hemispheres, which in fact should not be true. Harm Reduction and Recovery/ Rehabilitation (RnHR) are part of the same continuum of care for people who use drugs and Harm Reduction mindsets often appears to lead to more successful rehabilitation (with or without abstinence as a result). In this session we like to discuss different experiences, different types of country realities, models to successfully integrate harm reduction into rehabilitation and recovery services. Through vivid discussion with the audience we will try to sharpen our minds in the discussions this requires with state institutes.
The situation in Eastern Europe and Central Asia and the development of standards of Rehabilitation in Ukraine
The national drug strategy in Bosnia and Herzegovina where RnHR are seen as compatible
You Can't Recover if You're Dead
Summary and reflections
Parallel session 10: Migrants & Drug Use
Room:
Chair: TBD
The session will inform about methods and challenges in the work with and for drug using migrants, by focusing on the specific needs of this community in regard of harm reduction and health services.
Drug prevention and harm reduction services for and with migrants in Germany (PaSuMi): A Community based participatory health project
Experiences of migrants from sexual and gender minorities
Refugees & migrants in Slovenia
Peer involvement of migrants and refugees to accelerate access to HCV/HIV/HBV information and testing combined with HBV vaccination in high risk settings
17.30 – 18.30
Marketplace, poster presentations, reception

09.30 – 10.30
Plenary session: The need for integrated HR approaches

Room:
Chairs: Katrin Schiffer (Correlation Network)
Coordinators: Katrin and René

The link between homelessness, drug use and harm reduction
Freek Spinnewijn, FEANTSA
Linking sex work and harm reduction
Good practice example: an integrated social support and care approach in Amsterdam
Walter Kamp, City of Amsterdam, Netherlands
Aging drug users: are we prepared?
Joan Colom Ferran, Health Ministry Catalunya
10.30 – 11.00
Coffee Break
Parallel session 11: peer involvement and HR
Room:
Chair: TBD

It is not new at all, but becomes increasingly important all over Europe. We talk about Peer Involvement in Harm Reduction. Active drug users start to raise their voice and to reclaim a more active inclusion in drug policy and practice. Outreach professionals working in the field of HR understand as well, that the involvement of active users is valuable and can amplify HR strategies and reach a larger group of people. This trend poses different challenges: the integration of peers in professionals teams (in relation to stigma and acceptance), the professionalisation of peers (from voluntary-based to regualr paid job), new ways and methods of working (the so-called "organic" approach). Finally, we must not forget the importance of services , which are delivered by peers. Are they effective? Do they make any sense? Is society prepared to deal with and accept this new frontier of community intervention? The session presents different experiences across Europe and shares good practice examples for meaningful peer involvement.
The Role of community organization in delivering complex services of Harm reduction
INPUD and meaningful involvement
The Serbian Raving behaving – importance of peer involvement in advocating and implementation of nightlife outreach/harm reduction programs
Irena Molnar, Institution, Country
Users Academy and HCV community testing
Supporting the Supporters!
Maertens Griet & Tessa Windelinckx
Parallel session 12: Social exclusion and control in the public space - the role of harm reduction services
Room:
Chairs: Katrin Schiffer

This session will address the topic of marginalisation and social exclusion in the public space. The gentrification of neighbourhoods and the commercialisation of the public space has resulted in increasing protection, control and regulation of the public space. Many of these (repressive) interventions target marginalised groups, such as drug users and homeless people. Their presence in the public space is unwanted and perceived as threatening and disturbing.The different presentations in this session will highlight the negative impact of repressive interventions in this field, share alternative ideas for intervention and plead for a more balanced and inclusive approach.
The impact of harm reduction on social space
Brave New World: the creation of clean cities by excluding the unwanted ones
Gentrification versus social inclusion – a social intervention at Görlitzer Park in Berlin
Parallel session 13: Overdose prevention, naloxone
Room:
Chair: TBD
The risks for overdoses for people who use opiates are still very high. In this session we present innovative programs in the field of overdose prevention with Naloxone from Germany, Denmark und Italy and discuss open challenges implementing such programs.
Take Home Naloxonein Italy
The Naloxone-Take-Home Program Munich and the Bavarian Naloxone-pilot project
From ampoules to readymade spray. Take-home nasal naloxone development in Denmark 2010-18
Naloxone saves lives – a hands-on toolkit for policy makers and practitioners on how to set up and run naloxone programmes for overdose prevention upon release from prison and other custodial settings
Heino Stöver
Cinzia Brentari
Parallel session 14 : Transision and sustainable funding of harmreduction (OSF), part 1
Room:
Chair: Ekaterina Lukicheva

This session aims to increase the understanding of progress and key success factors that lead to sustainability of HR programs in countries transitioning from Global Fund's support of HIV response to national funding including the role civil society and community representatives plays in these processes.
Participants will:
– Learn about the harm reduction financing changes and donor transition related processes taking place in SEE countries
– Better understand key facilitators and factors that lead to their programmatic and financial sustainability
– Learn from the experience of civil society and community representatives advocating for sustainability of HIV prevention services among key affected populations in their countries.
Parallel session 15: Inside DCR's: challenges and opportunities
Room:
Chairs: Cedric Chavet
Drug Consumption Rooms reduce harm and provide a safe enviroment for users. Innovative approaches can increase the impact and effectivness of DCR´s in the broader setting anfd provide additional support for users. The session will share examples from Denmark and France and discuss ways forward.
Drug tests in drug consumption room ´SKYEN´ in Copenhagen
Management of drug users with psychiatric disorders in a drug consumption room: the perpetual question
Sharing drugs – rerstrictions and the way forward

Towards a "test and cure" strategy for drug users (DU) in a French drug consumption room (DCR)
Parallel session 16: Harm Reduction in prison (HA-REACT)
Room:
Chair: Heino Stöver

"This session is co-organised by the European Joint Action on HIV and Co-infection Prevention and Harm Reduction (HA-REACT). HA-REACT addresses existing gaps in the prevention of HIV and other co-infections, especially tuberculosis and viral hepatitis, among people who inject drugs (PWID). It is a joint effort of 23 organisations in 18 EU Member States, and focuses on those countries where there are obvious gaps in effective and evidence-informed harm reduction interventions, or where such interventions are not being implemented at a sufficient level. The session focuses on activities & strategies that have proved to work in increasing harm reduction services in prisons and in improving continuity of care for PWID in prison settings.
The state of harm reduction in European prisons
Best practice model in Luxembourg prisons
Best Practice Model of Condom Distribution in the Czech Prison
Scaling up harm reduction in Polish prisons
HIV prevention and harm reduction expansion in French prison settings:
Parallel session 17: Addressing the diversity of sex workers in the context of harm reduction
Room:
Chair: Luva Stevenson

The session will present on the intersecting needs of sex workers in Europe including female and male, cis and trans, drug using and migrant sex workers. Furthermore we will explore the issues faced by sex workers at local and European level and discuss the benefits and sometimes limitations of a harm reduction approach. The session will include presentations from different speakers but is above all interactive and aims to stimulate questions and discussion
Supporting sex workers in their diversity and beyond 'sexual health': meaningful involvement and advocacy for legal reform
Harm reduction works also among migrant sex workers
Jaana Kauppinen
Almuth Waldenberger
The connection between sex work and the use of drugs
Female sex workers. Social networks and access to public services – exploratory research, 2017
Male and transgender sex workers in Antwerp, Belgium: a harm reduction approach
Parallel session 18: Monitoring Harm Reduction (Correlation)
Room:
Chair: Tuukka Tammi

Monitoring in the field of harm reduction is important and should include as wll the knowledge, experience and perspective of civil society organisations, NG0's and forntline service providers. They can indicate new trends, provide information from the field and the development of policy and practice. Correlation – European Harm Reduction Network will set up a monitoring tool in all European countries, by particular addressing HCV, Overdose Prevention and new drug trends. This session will present a more detailed overview of this monitoring tool, explain the set up and scope of the tool and discuss with Correlation Focal Points and other interested participants the further development and implementation of the tool.
Parallel session 19: How to leverage EU membership and accession for increasing sustainability and quality of harm reduction services at country level (OSI part 2).
Room:
Chair: Raminta Stuikyte

This sesison will discuss the challenges, lessons learnt and possible opportunities for NGOs in those EU member counties which lack of the political will to ensure the sustainability of harm reduction services at the expense of the state budget
Participants will:
Learn more about the political, technical, funding opportunities and instruments available for NGO in EU member and accession countries which could help to improve the sustainability of HR services they provide
Get an opportunity to discuss their situations, share their concerns and learn from each other's experiences of advocating for the increase of the governmental funding for HR services
Parallel session 20: Network session EuroNPUD and ENPUD
15.30 – 16.00
Coffee Break

Parallel session 21: International Developements and the role of HR
Room:
Chair: John Peter Kools

In this session the global situation on drug trends and policies will be explored.
While many challenges exist in European harm reduction policies and services, the global challenges are even bigger. From the record harvest in Afghanistand and Columbia, ongoing development of new synthetic drugs to the fentalnyl and overdose crises in North America, many regions in the world fase increasing increased substance use and, in many cases, it's related risks and harms. At the same time many countries are struggling with their responses and drug control policies, with brave examples of decriminalisation measures and opening of drug consumption rooms on the one hand, and harsh penalties and extrajudicial excutions on the orher side of the spectrum. In the session various presenters will present on various aspects of the global situation and will discuss the implications of the current developments for governements, agencies and communities in European countries.
The Civil Society Task Force on Drugs (CSTF): Getting Our Voices Heard Within the United Nation
Findings from the Global State of Harm Reduction 2018: A Focus on Western Europe
WHO/UNODC International Standards of Treatment of Drug Use Disorders and its implementation 
Parallel session 22: The lack of answers: increasing ATS consumption
Room:
Chair: Rene Akeret

In recent years and in different parts of the world, the use of stimulants has been on the increase. However, people who use stimulants – and especially those who do not inject – have limited access to harm reduction and other services. In this session we will present an overview of the global trends, explore valuable conclusions, lessons learnt and practical advice to strengthen the harm reduction response towards stimulant use.
Emerging stimulant use: a summary of global trends and the harm reduction response 
Lessons from a global literature review and seven good practice case studies of Harm Reduction for People Who Use Stimulants
From opiates to methamphetamine: good practices and challenges of building new harm reduction responses 
Slow down, you move too fast
Parallel session 23: Safe Use interventions - the Eurosider method
Room:
Chair: Carine Magen

IAccess to needle syringe programs (NSP) and to opioid substitution treatment (OST) is an effective intrevention to reduce unsafe HIV/HCV transmission practices and seroconversion in people who inject drugs (PWID). However, in certain contexts, this access is limited or inadequate, leading to many drug injection-related complications (e.g. HIV and HCV infections, abscesses, cellulitis and other skin infections).The individually-tailored support and education for safer injection (ITSESI) intervention consists in offering educational supervision of the different injection phases, from pre- to post-injection and in providing tailored education for each risky act, prevention messages related to HIV/HCV transmission and information about access to screening and care for HIV and HCV.The session will present methods and preliminary outcomes of the method, implemented in France and currently in Bulgaria, Romania, Greece and Portugal in the framework of the EU funded EUROSIDER project.
EUROSIDER – experiences from Bulgaria, Greece, Portugal and Romania
Parallel session 24: Workshop : CHEMSEX
Room:
Chair: Leon Knoops

This workshop will focus on the added value of harm reduction interventions, by focusing in particular on problematic drug use. The session will look at interventions that have proven to be effective in reaching this group and also address the ones, which have not. This will increase the knowledge and expertise of the participants. The workshop will start with an analysis of complex factors that are linked to chemsex and will then explore and evaluate harm reduction strategies and interventions that have worked for this specific target group. This includes for example chemsex meetings, accessible information material, topic-specific websites, online interventions etc.
Workshop participants will be challengd to think about what kind of support and (integrated) treatment (ex)users need and how to approach them without being prejudiced.
At the end of the workshop, participants will be able to understand/explain the difference between problematic and non-problematic chemsex and understand the need for integrated care and its practical application.
A workshop on problematic chemsex: From signals to harm reduction interventions"
Ben Collins
Leon Knoops
Sjef Pelsser
Parallel session 25: Building expert groups for HCV, OD and New Drug Trends
Room:
Chairs: Katrin Schiffer, Eberhard Schatz

Correlation Network currently establishes expert groups focusing on HCV, Overdose Prevention and New Drug Trends. These expert groups will support the activities of the network in regard to monitoring (see session 18), capacity building and advocacy. The session will provide information on the work plan and the methodology of the expert groups. If you are interested to join one of the three expert groups, you should attend this session.
17.30
End of Conference Day 2

Parallel Session 26: Drug policy trends: alternative to coercive sanctions
Room:
Chair: Ganna Dovbakh

This session aims to provide space for discussion on current drug policy trends in Europe, the impact of international drug policies on European national policies and practice and the ways of transferring European best practices to other regions.
Participants will:
Increase their understanding of the perspective of young people on the international and national drug policies;
Learn about the current state of advocacy for decriminalization, legalization and alternatives to coercive sanctions (ACS) in Europe;
Learn about pilot diversion from arrest programs in EU and barriers to their integration;
Share perspectives of EU best practices in drug policy that could be promoted outside of the EU.
Shrinking space for harm reduction and human rights in EU based on Hungarian situation
Promotion of Alternatives to Coercive Sanctions (ACS) Programs in EECA
CRIMINALIZATION COSTS IN THE BALTIC COUNTRIES: what it costs for the society?
Guidelines for law enforcement to improve public health outcomes for YPUD
Morgana Daniele
Florian Scheibei
Parallel session 27: mixed approaches - self regulation, data protection and the internet
Room:
Chairs: TBD
This session explores opportunities to overcome the paradigma of drug users as passive victims which need help and present measures, to improve social inclusion through web based tools and it shows how laws requiring mandatory collection of personal data forces NGO's to compromise on human rights and collection of anonymized data in order to provide harm reduction services.
The challenge of drug use self- regulation in a Harm Reduction perspective
Mandatory collection of drug user personal data for harm reduction services: Negative impact on the provision of harm reduction services and potential barrier for drug users
Outreach work and counseling in TOR-web Finland
Juha Sedergren
Juho Sarvanko
Digital Humanities and harm reduction: how to decrease the digital divide and to allow a better access to healthcare for people who use drugs? Results from a feasibility study to develop a community-based surveillance web tool dedicated to PWUD.
Parallel session 28: HR, cannabis and legal substances
Room:
Chair: Rene Akeret

Significant cannabis policy reforms are taking place. In this session we will present an actual overview on new developments in Cannabis policy and will discuss if and how these regulations will affect harm reduction response for Cannabis user. Furthermore a presentation will look at the transfer of harm reduction services to legal substances as for example the Swiss government is planning to do and will discuss the remaining challenges followed by an innovative new project addressing the need of addressing tobacco use within people you use drugs.
New developments in Cannabis policy  
Transfer of harm reduction strategies to legal substances
The Switch
Médecins du Monde and drug-checking services in France
Parallel session 29 : Gendered consequences of repressive drug policies
Room:
Chair: Olga Belyaeva

The session aims to provide space for women who use drugs and specialists working with this group to share and discuss gender specific consequences of repressive drug policies and the availability and quality of existing services inclusion of the community in the global women's movement.
Participants will:
Learn about recent studies of human rights violations of women who use drugs and the process of submitting complaints to UN bodies
Increase their knowledge of intersectional feminism and the inclusion of the community of women who use drugs in the global feminist movement
Learn about gender differences in substance use and the prevalence of HIV and HCV, and gender-sensitive services including services for women who use drugs who suffered from violence
Discuss how to protect and minimize risks among activists and human rights defenders
Gender differences among people who inject drugs (PWID) in Estonia
Human Rights of Women Who Use Drugs: Institutional Violence and Human Rights Abuse by OST Clinics' Staff
Harm Reduction Challenge: public nuisance vs public health
Protection of Harm Reduction and Community Activists from Pressure, Arbitrary Arrest and other Forms of Abuse by Authorities
Daria Matyushina-Ocheret
Svitlana Moroz
Harm reduction from perspective of feminism and history of the feminist movement
Fenya Fisher
Inna Michaeli
Parallel session 30: Workshop: Support Don't Punish
Room:
Chair: Juan Fernandez

Support. Don't Punish is a global grassroots-centred campaign in support of harm reduction and drug policy reform. This workshop will provide participants with a solid understanding of the campaign and its aims, encourage mobilisation and provide practical tools to identify barriers and collective think of levers for change to overcome them.
Support. Don't Punish – Six years challenging the war on drugs
CO-FACILITATORS:
Juan Fernandez Ochoa (IDPC),
Janko Belin (EuroNPUD), TBC (Romanian Harm Reduction Network)
10.30 – 11.00
Coffee Break
11.00 – 12.30
Closing session: What's ahead: core priorities for HR in 2019 and beyond
Room:
Moderator: Eberhard Schatz

How we can achieve the Global Health Sector Strategy (GHSS) on viral hepatitis in Europe?
Anton Mozalevski, WHO Europe, country
HR and HCV elimination: what's next?
Jeffrey Lazarus, HA REACT
Drug Policy Reform: Is Norway next to decriminalise drug use?
Decriminalisation safes our children
Jane Slater, Anyone's Child and Transform
title
International HR conferene Porto
Naomi , Harm Reduction International
Conference wrap up, video
The users voice
Contact
Correlation
European Harm Reduction Network
Tel. +31 20 570 7826 (direct)
c/o Foundation
De REGENBOOG GROEP
Droogbak 1d
1013 GE Amsterdam
The Netherlands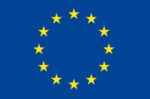 With financial support of
the European Union