Programme
The programme is currently under development.
Framework
10 Nov.   Morning: Satellites and workshops
10 Nov.   Afternoon: Opening and plenary
11 Nov.   Morning: Major sessions and abstract driven sessions
11 Nov.   Afternoon: Abstract driven sessions and workshops
12 Nov.   Morning: Major sessions and final plenary
12 Nov.   Afternoon

: Satellites and workshops
Programme committee
Eberhard Schatz / C-EHRN
Katrin Schiffer / C-EHRN
Antons Mojalevski / WHO Europe
Dagmar Hedrich / EMCDDA
Jeffrey Lazarus / ISGlobal
Jiri Richter / Sananim
Marie Jauffret Roustide / Inserm
Pavel Bem / Sananim
Peter Sarosi / Drugreporter
Tony Duffin / Ana Liffey
Network representatives, contributing to the programme
Christos Anastasiou, Matt Southwell / EuroNPUD
Ganna Dovbakh / EHRA
Tetiana Deshko / Public Health Alliance, Ukraine
Iga Kender Jeziorska / Youth Orghanisations for drug Actions (YODA)
Nick Croft / Law Enforcement and Public Health Association (LEPH)
Anastacia Ryan / Tampep – migrant sex worker-led network
Jamie Bridge / International drug Policy Consortium (IDPC)
Dalma Fabian / European Federation of National Organisations Working with the Homeless (FEANTSA)
Emma Day / International Network on Hepatitis in substance users (INHSU)
Conference Priorities
The conference programme aims to highlight innovative approaches in policy and practice as well as the latest research insights in the field of harm reduction.
There will be plenary and parallel sessions, round table discussions, workshops and other presentation formats to further discuss innovative developments in policy and practice of harm reduction, and to foster discussion and experience exchange.
Conference highlights:
The following sessions and thematically topics are agreed on already, most speakers are confirmed. More details will be provided at the beginning of September
COVID-19 and the harm reduction response
Organizer: C-EHRN
The Covid-19 regulations and restrictions have significantly impacted harm reduction and the life of people who use drugs.. Streets are empty and in most cities, the presence in the public space is restricted. Drug markets are disturbed and the restrictions make it difficult or almost impossible to find, reach and provide vulnerable groups with basic services and care.
Speakers of the WHO, the EMCDDA, researcher, practitioners and representatives of people who is drugs will present their insights and lessons learnt.
Panel Discussion: 'drug policy on city level – challenges and the way forward' – an interactive discussion between majors of different European cities
Organiser: Public Health Alliance Ukraine, C-EHRN
Local authorities have a key role to address public health, urban security and social cohesion for their citizens. They are in the forefront to reduce harm and to implement inclusive measures to tackle the unintended consequences of drug use for the individual and the public. At the same time cities operate in the legal and social framework of national policies and facing contextual challenges such as economical downfalls, migration or – just recently – the struggles with a global pandemic.
The response on city level therefore asks for a broad range of services from low threshold and harm reduction services up to innovative programmes in the recreational area, from law enforcement up to inclusive and human rights based policies.
The session will discuss experiences, challenges and the way forward with majors and local authorities from different regions and backgrounds for mutual learning and exchange.
Objects or subjects? Youth in drug policy and harm reduction services.
Organiser: Youth Organisations for Drug Action (YODA)
'A Better Tomorrow for the Worlds' Youth' was the title of the 2016 United Nations General Assembly Special Session on drug policy. Or is it just a slogan?
Protecting children and youth is often a crucial argument of policymakers in their endeavour to adopt and implement harsh drug regulations. On the other hand, young people are hardly involved in a meaningful way in the policymaking processes on local, national, and international levels. Even more importantly, in many countries, youth are one of the key vulnerable populations with limited access to various services, most importantly, harm reduction.
This session will address the abovementioned controversies in several European countries. The participants will discuss various dimensions of the youth access to harm reduction, from legal barriers and public policy to media narrative and public opinion. Focusing on the differences between Western and East-Central European political systems, economic development and culture, and engaging the audience in a discussion, we will try to find some answers regarding what the determinants of youth access to harm reduction are in various regions in Europe.
Law Enforcement and Harm Reduction
Organiser: Law Enforcement and Public Health Association (LEPH)
Stigma and discrimination remain significant obstacles to ending AIDS. In particular, police are critical, front-line determinants of risk for many members of key affected populations (KAPs). The negative impact of adverse police behaviours and practices on HIV risk is well documented; far less well documented, and less common, are attempts to ameliorate this impact by working to change police behaviours. In those places and times when police have been positively involved in partnerships with the community in the HIV response, outcomes for individuals at risk, communities and societies have been substantially better.
This session will present interventions documenting the potential for constructive, progressive and evidence-based approaches to the reduction of HIV risk. There remains a need in most countries for urgent boosting of efforts and funding to engage police in the HIV response; within the context of the law enforcement and public health movement, this is a key strategy in overall reform of police cultures and practices. As a community, harm reductionists must continue to engage with police around advocacy and education at all levels, to match policy and law reform.
Migrant sex workers right to health, safety and protection
Organiser: Tampep
Where Governments have shown their disregard for sex workers health and safety during the Coronavirus outbreak, sex workers have stepped in to support their most marginalised and affected members of the sex work community. Mutual aid funds were set up by sex worker led organisations in almost all countries in Europe, with basic provisions also arranged and distributed to those left out of Government support. Simultaneously, sex worker activists at national and international level, streamlined their calls to action, demanding immediate inclusion of sex workers, regardless of residency status, gender or legal framework within which people live and work.
This workshop will showcase some of these examples from Germany to Scotland, Austria to the Netherlands Sex workers' voices have continually been invisibilised in critical conversations regarding work, welfare and rights.
Decriminalisation: The Next Logical Step for Europe?
Organiser: International Drug Policy Consortium (IDPC)
The criminalisation of people who use drugs compounds drug-related harms and worsens health and welfare outcomes. Across the world, there is a growing number of jurisdictions where the possession of some or all drugs for personal use has been decriminalised. Portugal is perhaps the best known example from Europe, but other models also exist and many more are under development. Although decriminalisation policies have always been permitted within the international drug conventions, there has also been increased acknowledgement and promotion of this approach in recent years – most recently from a common position for the entire UN system.
In this session, the International Drug Policy Consortium (IDPC) invites you to explore the arguments for decriminalisation, some of the models from Europe, and why Europe should become a global champion for the approach – just as it was for harm reduction adoption.
New Psychoactive Substances, Drug Injecting and Sex
Organiser: Eurasian Harm Reduction Association (EHRA)
In Eastern Europe and Central Asia (EECA) region, the increasing number of new psychoactive substances is a concern among healthcare professionals and communities of people who use drugs. Unlike in most of the European countries, new psychoactive substance use in EECA region has its own characteristics: most of the synthetic cathinone's are injected and needs a high frequency of injection (15 to 30 times per day and more); people injecting NPS reported higher level of risky sexual behavior, including unprotected sex, increased number of sexual partners and sex with more than one partner at the same time, consequently resulting in an overall greater risk of acquisition and transmission of bloodborne viruses, as well as injection site infections. There are also consequences and risks of psychological nature, such as: paranoia, hallucinations, panic attacks, psychosis. The proportion of young people among the key group is growing due to high availability and low price of NPS.
The session will present studies/ researches on the risky NPS use in European countries, discuss the challenges related with use of NPS and how they can be overcome, discuss the role of different stakeholders in response to NPS use.
Sustainability and accessibility of OAT Programs in the Context of COVID-19 and Transition
Organiser: EHRA
The session aims to discuss the impact of the transition from donors' support and the COVID-19 pandemic on the sustainability and accessibility of OAT and what lessons could be learnt
Participants will learn about methodologies on OAT sustainability assessment within the transition context and OAT client satisfaction survey, learn about the impact of the COVID-19 on the accessibility of OAT in EECA countries and understand the national level processes and key success factors led to the introduction of a take-home procedure for OAT on the example of Georgia.
Supporting a people-centred approach in expanding choices for the treatment of opioid dependence
Organiser: International Network on Hepatitis in Substance Users (INHSU)
This session will provide a comprehensive overview of drug treatment options for opioid dependence and will emphasise the importance of people-centred approach to ensure the best possible health outcomes for people who use drugs.
Until recently, opioid agonist treatment has been restricted to oral medications administered once-daily and in some countries via a supervised dosing treatment model (predominantly methadone or buprenorphine; alone or co-administered with naloxone). The introduction of injectable extended-release depot buprenorphine formulations (either once-weekly or once-monthly) could represent a significant development as it lightens treatment-associated constraints (e.g. daily dosing, frequency of clinic/pharmacy visits.
However, people who are opioid dependent have different characteristics and preferences that may influence treatment needs and outcomes, including whether they would like to receive methadone, sublingual buprenorphine, extended-release injectable depot buprenorphine, or other treatments for opioid dependence.
Session Objectives:
Demonstrate the impact that personal choice can have on drug treatment outcomes
Provide a summary of the evidence supporting innovative options for the treatment of opioid dependence
Discuss the benefits, concerns, and barriers to the implementation of different strategies for treatment of opioid dependence to facilitate greater patient choice and uptake
Demonstrate the impact COVID-19 has had on approaches for the treatment of opioid dependence, from both a clinical and affected community perspective
Other sessions in Snapshots

Eve and Rave – drug checking, saferparty streetwork and more
Experiences from Switzerland
Drug Consumption Facilities in urban environments.
How open drug scenes can be controlled?  How to make harm reduction services accessible?  What are the mechanisms? What are the lessons learnt from COVID-19 experiences and DCRs?
Speakers from DCR operators will contribute.
OAT Treatment Literacy and Rights in Europe
Organiser: European Network of People Who Use Drugs
Peer-led harm reduction
Organiser: European Network of People Who Use Drugs
The session addresses Peer-led response to crack cocaine harm reduction in light of COVID-19 in the UK, Peer needle patrol – the Catalan experience, Using peer networks to reach people who inject drugs with secondary needle and syringe programmes and Peer pioneers distributing naloxone through peer networks
Covid-19 in harm reduction – experiences, lessons learnt and how innovation and services can be made sustainable
Organiser: C-EHRN, Mainline NL
Testing in the community by the community: the way forward to Hep C elimination
Testing in the community is one of the most effective ways to connect patients to treatment and care.. The session will highlight and document the outstanding efforts made by drug user organisations to inform, test and support their community, including the development of an 'user organization certificated' Starters Kit including Quality Standards.
Homelessness and harm reduction
Organiser: FEANTSA, C-EHRN
Peer2Peer project session
Organiser: APDES
REINFORCING PEERS' INVOLVEMENT IN OUTREACH WORK
SESSION AT THE 5th EUROPEAN HARM REDUCTION CONFERENCE
The session Reinforcing Peers' Involvement in Outreach Work is part of the European project Peer2Peer, funded by the European Unions' Justice Programme – Drug Policy Initiatives.
The session aims to promote a fruitful dialogue with European and international stakeholders in the Harm Reduction and outreach field, based on scientific findings and training and pilot-interventions results, regarding the improvement of cooperation practices between key-actors.
The Peer2Peer project aims to reinforce the capacity of outreach CSO to cooperate and to increase the efficiency of outreach work done by CSO by promoting the inclusion of Peer Educators and by researching best practices in cooperation between all relevant actors.
The session will be organised as a round table aiming to promote the dialogue between different perspectives and opinions from several stakeholders. The session will start with the project video screening and presentation and discussion of project lessons learned – namely the impacts in Poland, Lithuania and Greece achieved with pilot interventions – with a project speaker. The session will proceed with inputs from peer educators coming from the community, expressing their vision on cooperation strategies involving different stakeholders, namely between professionals and peer educators. The session will include decision-makers as well and how do they perceive the engagement of peers in social interventions, especially in outreach work, and funding managers looking at the vital importance of putting money in community-based projects. Finally, international experts from different areas of expertise will conclude the session approaching and commenting the new developments on cooperation practices coming from research.
SO PREP project session
Organiser: Trimbos Institute
Workshop: let's talk about… ethics and professionalism facing regulatory orders as addiction care provider
Organiser: Integrative Drogenhilfe Frankfurt
Addiction care – and here especially low-threshold survival help – has always been active at the interface with regulatory policy. The operation of Drug Consumption Rooms, to name just one example, cannot be realised without cooperation with (at best specialised) police and, finally, regulatory policy. Except for pacifying public places, addiction care and the police pursue different orders. As an addiction care provider, we are constantly committed to critically questioning how far we are still acting professional while regulatory orders are rising. This is not always easy. Questions such as: where are we no longer part of the solution and become part of the problem and are we in fact already using all the leeway that is available to us?
Within our organisation, we have set out to describe core theses based on our values regarding ethical handling of the ambiguous and complex situation described above. We would like to share these with you in the workshop and enter in an open dialogue.
Workshop: "How community-led research can make decision makers accountable for ensuring access to services that community need?"
Organiser: EHRA, C-EHRN, EuroNPUD
Workshop "Gathering data on human rights violations against people who use drugs and follow-up reaction"
Workshop "Surviving/sustainability of civil society and community based organisations (providing services and doing advocacy, alternative sources of funding)"
Contact
Correlation
European Harm Reduction Network
Tel. +31 20 570 7826 (direct)
c/o Foundation
De REGENBOOG GROEP
Droogbak 1d
1013 GE Amsterdam
The Netherlands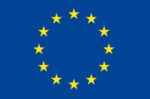 With financial support of
the European Union