Programme
The programme is currently under development.
Framework
10 Nov.   Morning: Satellites and workshops
10 Nov.   Afternoon: Opening and plenary
11 Nov.   Morning: Major sessions and abstract driven sessions
11 Nov.   Afternoon: Abstract driven sessions and workshops
12 Nov.   Morning: Major sessions and final plenary
12 Nov.   Afternoon

: Satellites and workshops
Programme committee
Eberhard Schatz / C-EHRN
Katrin Schiffer / C-EHRN
Jeffrey Lazarus / ISGlobal
Jiri Richter / Sananim
Marie Jauffret Roustide / Inserm
Dagmar Hedrich / Consulent
Pavel Bem / Sananim
Peter Sarosi / Drugreporter
Tony Duffin / Ana Liffey
Network representatives, contributing to the programme
Christos Anastasiou, Matt Southwell / EuroNPUD
Ganna Dovbakh / EHRA
Tetiana Deshko / Public Health Alliance, Ukraine
Iga Kender Jeziorska / Youth Orghanisations for drug Actions (YODA)
Nick Croft / Law Enforcement and Public Health Association (LEPH)
Antons Mojalevski / WHO Europe
Zhannat Kosmukhamedova / UNODC
Jamie Bridge / International drug Policy Consortium (IDPC)
Dalma Fabian / European Federation of National Organisations Working with the Homeless (FEANTSA)
Emma Day / International Network on Hepatitis in substance users (INHSU)
Rebeca Marques Rocha / Global Parliamentarians Network to end Infection Diseases (Unite)
Milutin Milosevic / Drug Policy Network South East Europe (DPNSEE)
Conference Priorities
The conference programme aims to highlight innovative approaches in policy and practice as well as the latest research insights in the field of harm reduction.
There will be plenary and parallel sessions, round table discussions, workshops and other presentation formats to further discuss innovative developments in policy and practice of harm reduction, and to foster discussion and experience exchange.
Conference highlights (preliminary):
Plenary sessions
The present: State of the art of harm reduction in Europe
The future: Paradigm shift needed?
Decriminalisation of marginalised populations: The next logical step for Europe
Fast track cities on harm reduction – local interventions make the difference
Major Sessions
Synthetic opioids
Hepatitis elimination and the role of harm reduction
Sex work: Law enforcement, migrants, chemsex
Digital tools – opportunities ahead to serve marginalized populations?
Czech specific
Parallel sessions
Eve and Rave
Implementation of Drug Consumption Facilities in urban environments
Peer-led harm reduction and research
Importance of civil society monitoring for policy making and advocacy
OST and drug treatment: OST literacy and rights, OST for stimulants, OST digital, Sustainability after COVID-19 pandemic
Cannabis, synthetic cannabinoids
Objects or subjects? Youth in drug policy and harm reduction services
Provision of drug treatment options, particularly long-acting injectable buprenorphine
Quality Standards in demand reduction and the case of civil society monitoring
Contact
Correlation
European Harm Reduction Network
Tel. +31 20 570 7826 (direct)
c/o Foundation
De REGENBOOG GROEP
Droogbak 1d
1013 GE Amsterdam
The Netherlands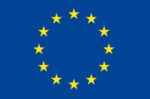 With financial support of
the European Union