Enter our contest by sending in your tagline for the motto of the conference and win free access and a scholarship to attend.
Support
The conference is financially supported by
Correlation – European Harm Reduction Network
and
the European Joint Action on HIV and Co-infection Prevention and Harm Reduction  (HA-REACT)
. Both organisers receive financial support of the Health Programme of the European Commission.
Additional organisational support is provided by Infodrog (Switzerland) and our local partners Carusel and ARAS.
The conference is endorsed by
The Romanian Parliament, Chamber of Deputies, Committee for Human Rights, Cults and National Minorities Issues – www.cdep.ro
National Antidrug Agency (ANA) – www.ana.gov.ro
University of Bucharest, Faculty of Sociology and Social Work (UB-SAS) – www.sas.unibuc.ro
National Council for Combating Discrimination (CNCD) – www.cncd.org.ro
Sponsors
Contact
Correlation
European Harm Reduction Network
Tel. +31 20 570 7826 (direct)
c/o Foundation
De REGENBOOG GROEP
Droogbak 1d
1013 GE Amsterdam
The Netherlands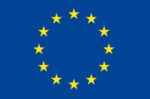 With financial support of
the European Union