Welcome
We are proud to announce the 5th European Harm Reduction Conference. Together with our Czech and European partners, we are working on an exciting programme.
Take part in the event and contribute to the Harm Reduction Conference 2020.
The Organisation Team
Possible future scenarios due to COVID-19
We realise that to submit abstracts and to register for a conference is way out of mind for most of us due to the dramatical new circumstances. Nobody knows at this stage if international meetings can take place or if it is even safe to attend.
At the same time, we think it is important to catch up and discuss our experiences and everything else within and beyond harm reduction whenever we can.
Therefore, we keep on preparing the 5th European Harm Reduction Conference. You may still register for it and submit abstracts. We appreciate contributions due to COVID-19 and the harm reduction response.
In case the conference cannot take place in Prague on 4-6 November, we plan to organise a virtual meeting and to postpone the conference to 2021. Your registration and presentation will be taken into account for those events as well, so please complete your abstract without doubts.
Deadline for abstract submission is momentarily 1 August.
Key dates



15 Feb.  Opening early bird registration

15 Feb.  Opening call for abstracts

1 August    Closing abstract submission

1 October    Opening registration regular fee

15 September   Final information to speakers

1 October   Preparations final programme

4 Nov.    Start of the conference
Contact
Correlation
European Harm Reduction Network
Tel. +31 20 570 7826 (direct)
c/o Foundation
De REGENBOOG GROEP
Droogbak 1d
1013 GE Amsterdam
The Netherlands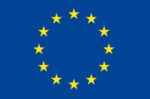 With financial support of
the European Union