Due to the unstable situation around COVID-19, the conference is postponed to 2021. We will come with a new date as early as possible.
Hoping for your understanding.
The Conference team
We are proud to announce the 5th European Harm Reduction Conference. Together with our Czech and European partners, we are working on an exciting programme.
Take part in the event and contribute to the Harm Reduction Conference 2021.
The Organisation Team
Your registration is valid for the postponed event as well but the registration fee also can be re-funded. Please be aware that hotel and flight bookings can be refunded in almost all cases as well.
Contact
Correlation
European Harm Reduction Network
Tel. +31 20 570 7826 (direct)
c/o Foundation
De REGENBOOG GROEP
Droogbak 1d
1013 GE Amsterdam
The Netherlands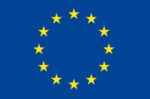 With financial support of
the European Union