Registration
To register for the conference, please first create an account.
Accounts created for the European Harm Reduction Conference 2018  in Bucharest or 2020 in Prague are still valid but you must register your participation again.
Early Registration Fee: 300 € until 30 September 2021
Regular Registration Fee: 350 €
C-EHRN members pay a reduced fee of 250/300 €.
On invitation: If invited by the C-EHRN office, your participation is free of charge.
Registration closed
Contact
Correlation
European Harm Reduction Network
Tel. +31 20 570 7826 (direct)
c/o Foundation
De REGENBOOG GROEP
Droogbak 1d
1013 GE Amsterdam
The Netherlands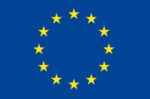 With financial support of
the European Union